Unlock the road to
confidence with
DriverEd
A perfect application to find your Driving School and Instructor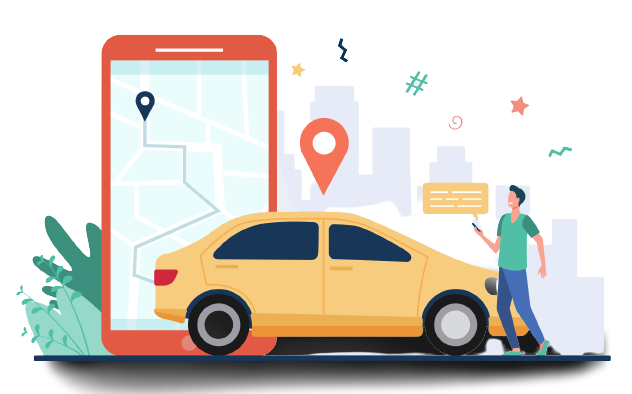 A perfect application to find your Driving School and Instructor
Are you looking for a reliable and competent driving school to learn how to drive and pass your driving test? Look no further than our perfect application for finding your ideal driving school and instructor.
What can our Application do?
Effortlessly schedule driving lessons at your fingertips with just a few taps on the app.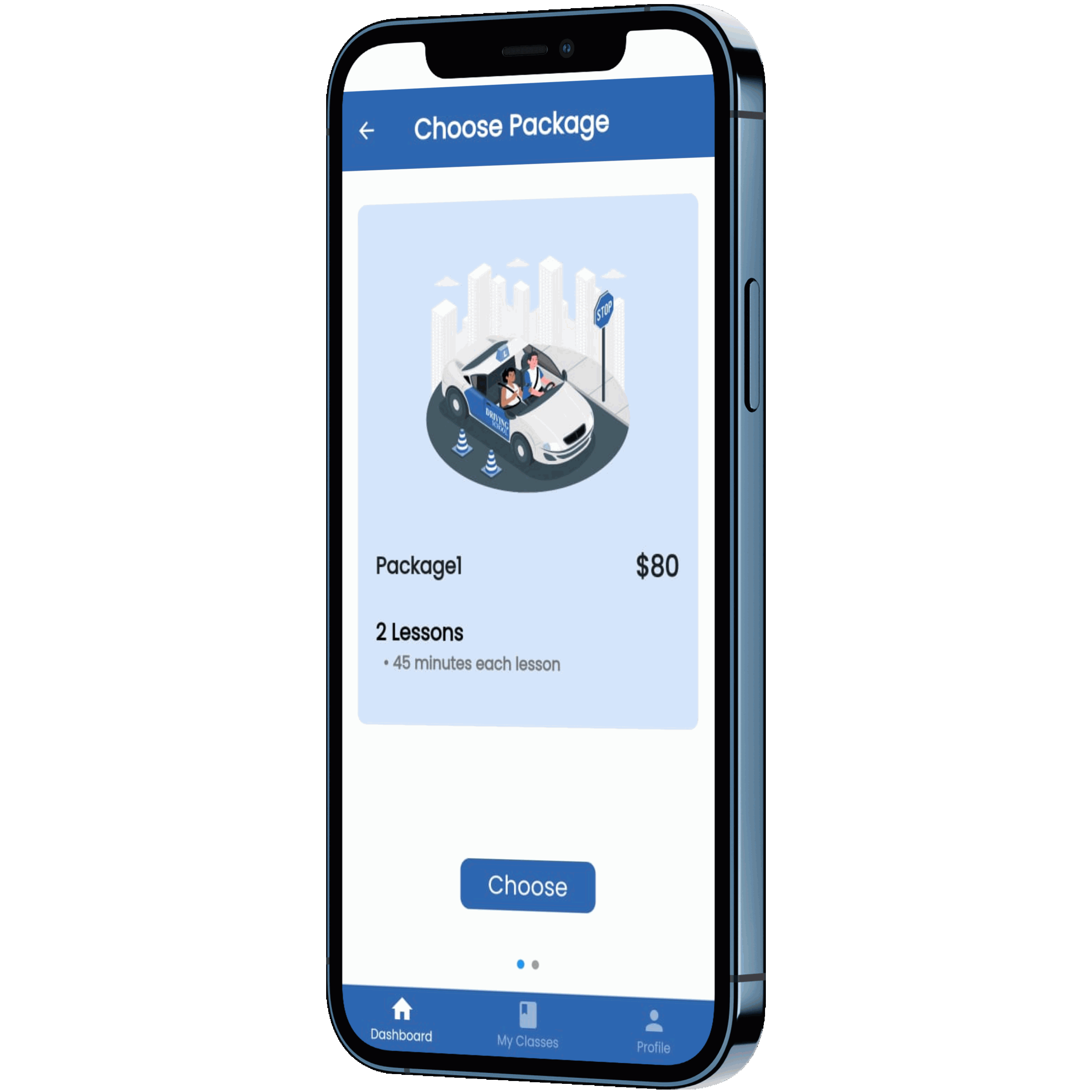 Choose your package
Our app enables you to conveniently search for a driving school or driving instructor anytime, anywhere in your local area, making it easy for you to start your driving lessons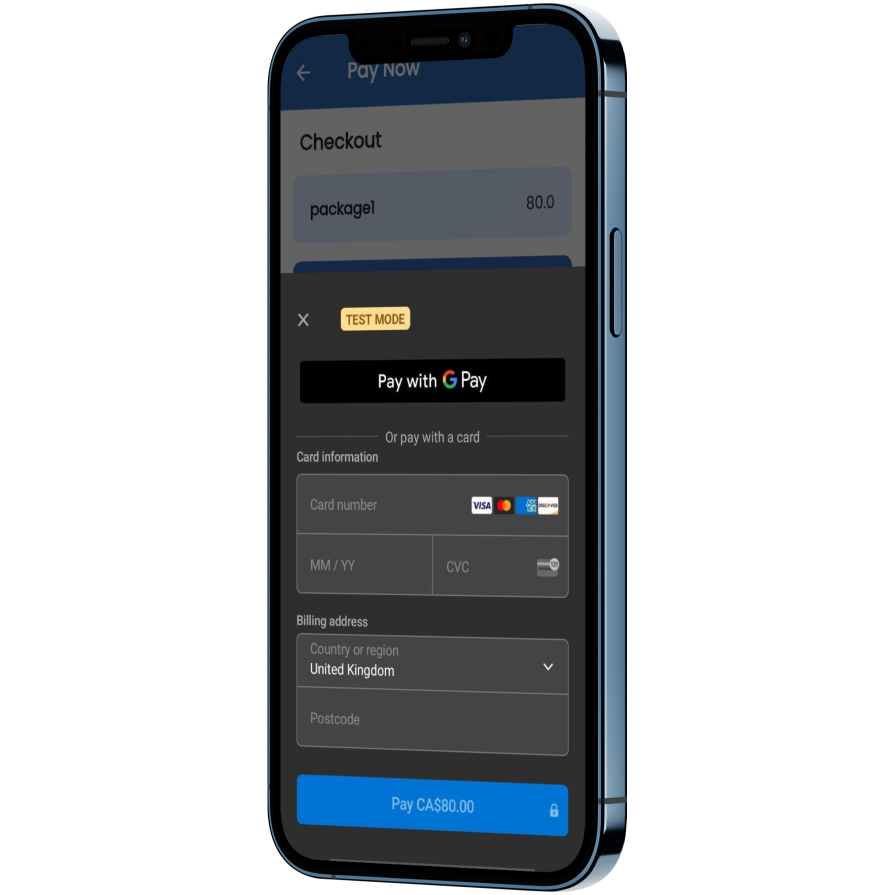 Direct payment
With our app, you can easily book and pay for your driving lessons directly from your phone or mobile device, eliminating the need for in-person transactions and simplifying the process for you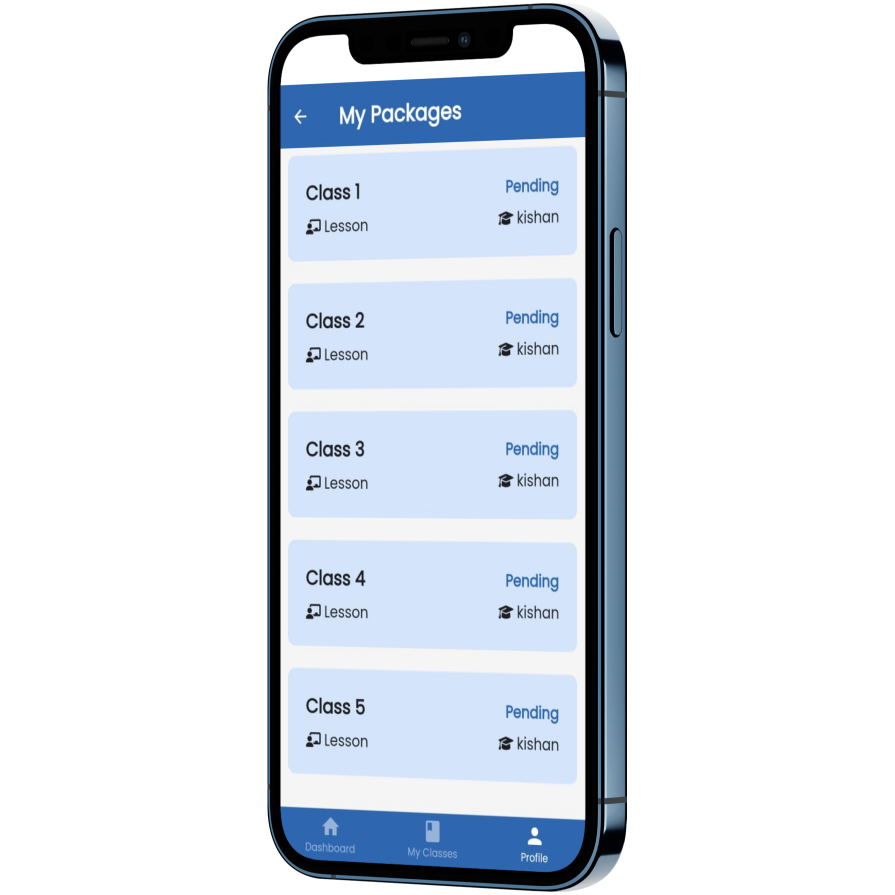 Track your lessons
Our app allows you to track your progress as you work towards obtaining your driver's license, helping you stay organized and focused on achieving your goal
Application Flow
1. Register and Choose your package
Quickly find the driving school and instructor who will lead you to a successful driving test. All the instructors on this application are approved and validated by our service.
Ministry of Transportation-approved Beginners Driver Education (BDE) course
Students have the flexibility to choose the time and place that suits them best.
Fixed hours of digital instruction and integrated online homework
Through the DriverEd app, students can easily schedule and book in-car lessons, making it a convenient all-in-one solution.
you can easily get in touch of the instructorand book the lessons.
Initiate contact with the assigned instructor or await their communication to schedule the driving lessons.
Student and the instructor collaborate to determine suitable lesson times and locations
At the agreed-upon time, the instructor will conduct the driving lessons
Details for each course, invoices, and your instructor's contact information.
The instructor conducts the driving lessons at the agreed-upon time
After each class, students have the opportunity to provide valuable feedback
Students can freely address any concerns or queries they may have.
Can enhance the overall learning experience.
Benefits of completing
MTO approved BDE course
Become eigible for a discount on your car insurance
Fast track your G2 road test
Register as an Instructor
Contact Us and Sign Up

Fill out the

contact us

form and we will register you as instructor

Your optimised calendar

Manage your lessons and follow-up your driving students.

Students and their progress

Take class and check the progress of the student

Feedback of the class

Students provide the rating and feedback to the class
---
Frequently asked questions
Unlock the road to confidence with DriverEd